WELCOME TO ONION RIVER CHIROPRACTIC !!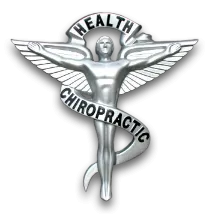 This site is designed to give you a feel for our practice: our dedication and energy; our treatment approaches; and our philosophy towards health and wellness. Our comprehensive and unique approach combines muscular therapy (soft tissue massage techniques), physiotherapies (ultrasound, cold laser, electric muscle stimulation, acupuncture) and spinal stretching and strengthening exercises to help restore abnormal spinal functioning. We use specific rehab protocols to help retrain your body for a stronger, supportive outcome. We also are very skilled at treating non-surgical shoulder, knee, wrist, forearm, foot/ankle, hip and TMJ problems using a similar approach.
If you are new to our website, please feel free to discover and learn about chiropractic wellness. If you are interested in starting your journey towards wellness please subscribe to our award winning newsletter. If you are already a newsletter subscriber, please explore the member wellness section of our website for wellness articles, resources, and health facts. Also, please check out the doctor authored articles!
Prediabetic? Me? Risks, Tests, and Lifestyle Change
By Kat Kleman
I've been very successful at ignoring the fact that I'm getting older. Hair dye and the good fortune of looking a little younger than I am are a big part of this feat. And a steady diet of fast food, Chinese food, and pizza, with Denny's and IHOP occasionally thrown in hasn't killed me, which has only enabled me in my denial. (click here to read more)
FUNCTION....BALANCE....WELLNESS - THIS IS OUR MOTTO!
Dr. Kelly Rybicki Winooski Chiropractor | Onion River Chiropractic | 802.655.0354